For average person, outdoor advertising is an inevitable part of life, as we can see posters and signs on every street corner. Learn how to use that to your advantage!
Which outdoor advertisements are chosen the most frequently and eagerly?
Flags
Traditional flags have been one of the most famous forms of outdoor advertising for many years now. Most often, customers use them to expose logos and advertise their brands. Usually, flags can be found on masts in front of the company's headquarters, or they function as a sign indicating the entrance road to the building or parking. It also often happens that these elements mark fair stalls or the spot the company occupies during various external events. Our flags are made of top quality polyester fabric characterized by extreme durability, thanks to that they are resistant to severe weather conditions and don't fade when exposed to sun. The variety of sizes is also an unquestionable advantage of the flags.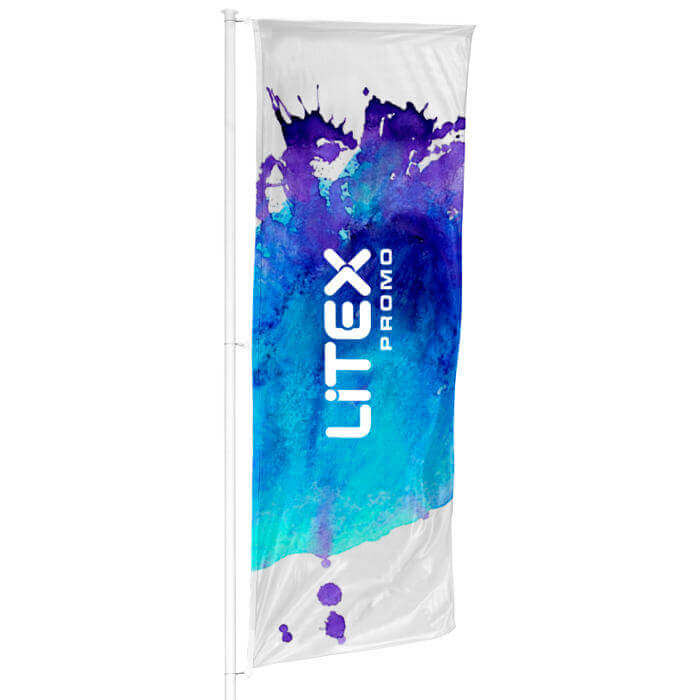 Beachflags
A beach flag is a very popular and definitely more compact version of a traditional flag. It is made of an aluminium and fibreglass frame, combined with a knitted flag – an advertising medium. Beach flags are perfect for outdoor advertising during sports or outdoor events, advertising campaigns or trade fairs. They are available in various sizes – from 2.5 m to 6 m. Our beachflags are made of fabrics highly resistant to wind, rain, low temperatures or even intense sunlight. Thanks to durable colouring the fabrics don't fade. Beachflags are lightweight and easy to transport from event to event, therefore, you can use them as your outdoor advertisements every time you wish. Thanks to the fact that the fabric on the frame is very tight our beachflags will present your advertisements well even during strong wind.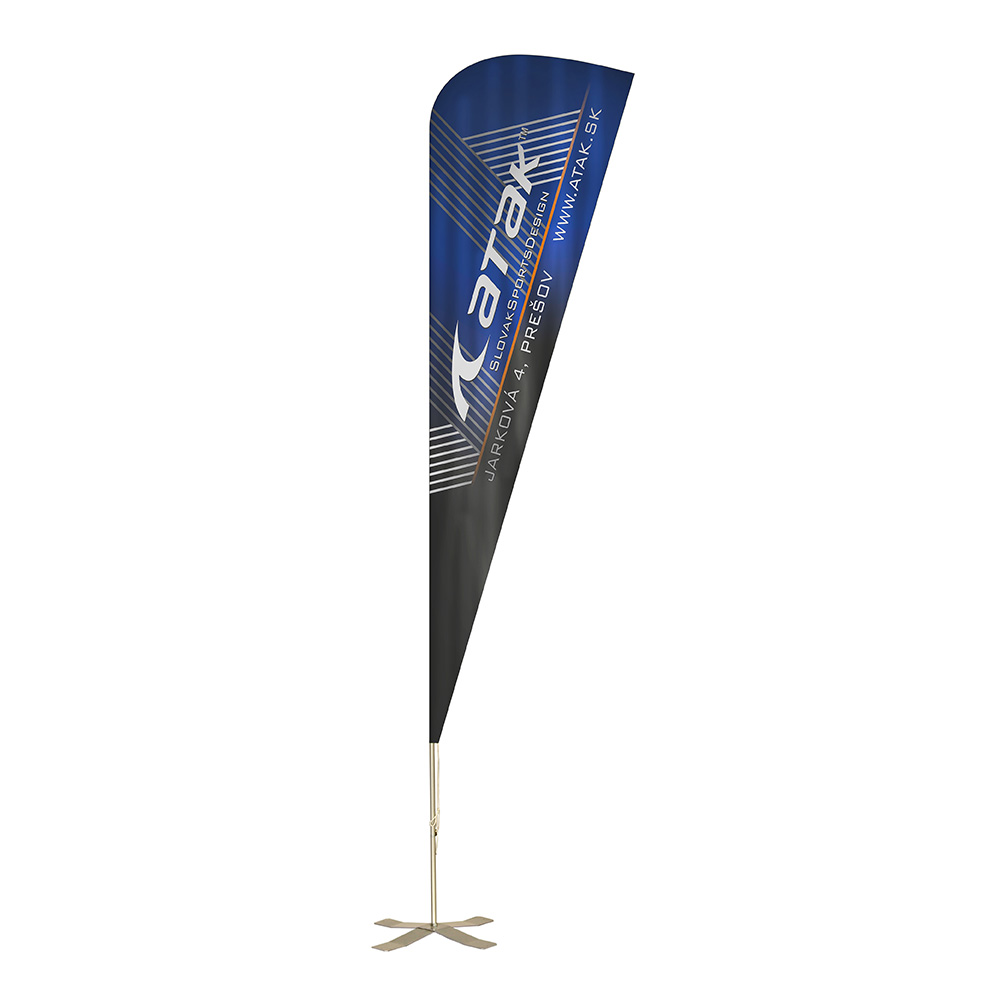 Banners
Banners are one of the most basic types of outdoor advertisements. In most cases, they are placed outside buildings, on fences or even as separate constructions. Customers can choose from many available media: banners can be made with the use of textile, non-woven fabric, PVC or mesh. Our textile advertising banners should definitely draw your attention as they are made of durable polyester fabric. Thanks to that, they are extremely flexible and resistant to severe weather conditions such as rain, sun or wind. Selecting proper prints will allow you to enjoy their sharpness and colour depth for a very long time. Our textile banners are extremely sturdy and light at the same time so that you can assemble and transport them without any difficulties. The sizes of the offered banners are also another advantage that needs to be mentioned: our textile banner can be up to 50 meters long and 2 meters wide.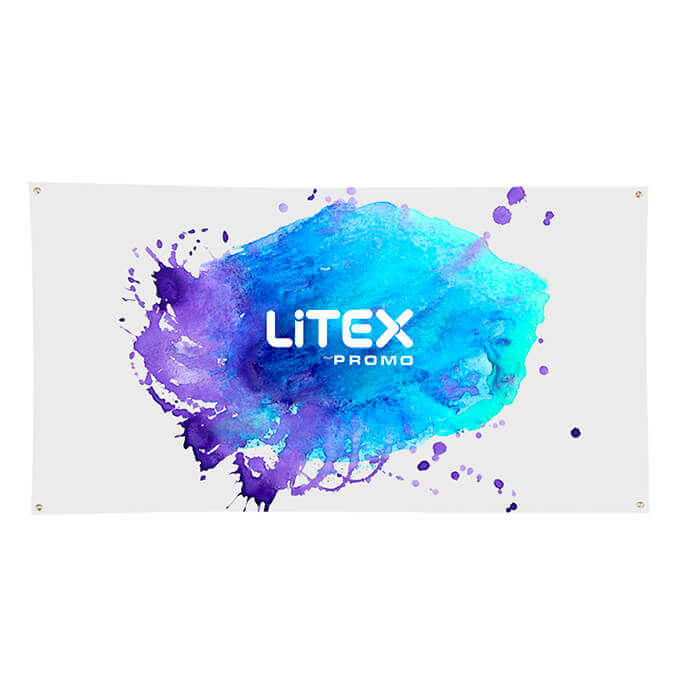 Tents
When talking about outdoor advertising, it is impossible not to mention advertising tents used mainly during various outdoor and sports events or trade fairs. In this case, the advertisement can be printed both on the roof of the tent and on its side walls which significantly increases the advertising space. Advertising tents are appreciated by customers thanks to quick assembly and the possibility of setting it up on different surfaces such as grass or concrete.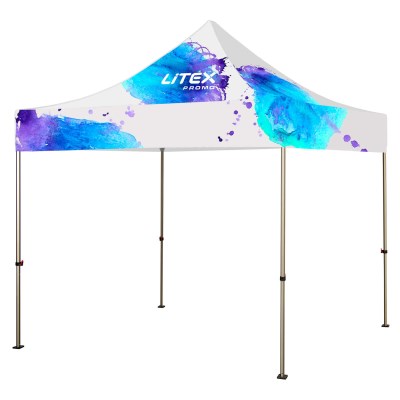 Parasols
Advertising parasols are another creative method of outdoor advertising. They are usually situated on the beach or in restaurant gardens. Currently, the market offers a wide variety of sizes and models of parasols so you can easily choose the proper one that will perfectly fit the place where it is supposed to be located and the type of advertisement you want to print on it. Apart from being a perfect advertising medium, parasols are also used to evoke positive feelings in your customers who can relax and spend a nice time chilling out under them.